I'd like to formally welcome
narumi
to the staff of Collectorviper!
narumi
expressed interest to me with wanting to do wallpapers for quite a while, especially when we began to do joinery work on the Legend cards, so here we go! This is our bit of fun for you all, a splash of colour or an appreciation of the TCG's fine art by making them a wallpaper that anyone can use.
Wallpapers are all offered in high-resolution- widescreen options, which easily downscale to fit smaller resolutions. Because we all hate when it's actually too small rather than huge, right? The max resolution we'll usually output to is
1920x1200
, smallest is usually
1440x900
but we usually equalise it at 1690x945. If you require a different size, just ask and we can try and provide as best we can!
All wallpapers offered are for
collectorviper
viewers and members and we ask kindly that they not be redistributed on other sites. All wallpapers will be segmented into the different card eras, as each era offers new and different art styles and Pokemon to explore.

Power Rush Download (1920x1200) | Power Rush (Minimalism) Download (1920x1200)



Johto Grass Types Download (1680x945) | Ho-Oh and Lugia LEGEND Download (1920x1200)



Full Moon Shadow Download (1680x945) (1920x1200) | Darkside of the Moon Download (1680x945) (1600x1200)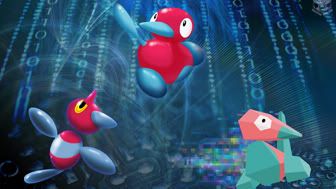 Raw Elements Download (1680x945) (1920x1200) | OS: P.0.R.Y Download (1920x1200)



Perfect Era Download (1920x1200) | Jewels of the Pond Download (1920x1200)



Graveyard Shift Download (1680x945) | Tundra Desert Download (1920x1200)



Surfing and Flying Pikachu Download (1680x945) | Thor's Messenger Download (1920x1200)




Divine Grace Promo 1 Download (1440x900) | Divine Grace Promo 2 Download (1920x1200)



Latias&Latios Legend 1 Download (1440x900) | Latias&Latios Legend 2 Download (1440x900)



Latias Download (1440x900) | Latios Download (1920x1200)


Last Updated: 13/02/13